My photograph "Snow Tree" is in the Winter Art Show
this month (January 2017) in the Armory Café,
Center for Arts at the Armory, Somerville, MA.
http://artsatthearmory.org/
Two of my photographs are in the latest issue of Cirque,
Volume 8 No 1 (Issue 15) Winter Solstice 2016,
Columnar Basalt, Latourell Falls, OR, pg 16 Needle in Space, pg 25
You can view the whole beautiful issue online at www.cirquejournal.com.
You can read my prose-poem-list/post-election poetry therapy,
"This is the Moment" on Fear and Ruin from Pidgeonholes
online at http://pidgeonholes.com/fear-and-ruin.
The video of my five-minute play "Ex Officio (An Ex Walks Into a Bar...)"
in OG Productions' 6th Annual St. James Tavern Shorts Festival
is online now: https://www.youtube.com/watch?v=4JpWML3oOp0
New Books: Queer Quickies and Geography of Ghosts
My poem "Hair Loss, #9" is in the latest issue of MUSE, Spring 2016
Out Now: An excerpt from my novella (-in-progress) The Romance of Emily and Lori is in Issue 11 of Jonathan.
Bitter / Love and The Las Vegas Poems —
Old copies of these two chapbooks I self-published back in 2000 are now available for purchase on Etsy.
The Las Vegas Poems are poems I wrote on a trip to Las Vegas (not necessarily about Las Vegas).
Bitter / Love is a two sided chapbook I put out for Valentine's Day that year.
Find them at at http://www.etsy.com/shop/puffytailcat.
My poem "Her Own Name" is in the Winter 2015 issue of Cirque.
My play "The Red Rose" was a part of
OG Productions' 5th Annual St. James Tavern Valentine's Day Theatre Shorts Festival.
Check it out at https://www.youtube.com/watch?v=bFj3uEwCdLk
My poem "Park Theatre" is in Heart & Mind Zine Issue #1, Fall 2015.
The poem is my homage to the old single screen Park Theatre that used to be on Park Blvd in Hillcrest in San Diego, CA.
It's where I watched movies like The Incredibly True Adventure of Two Girls in Love, Baraka, and King of the Hill
among other indie and foreign gems. Ahhh, nostalgia!
I am very happy to say that I was one of 62 Washington State artists to receive
Grants for Artist Projects (GAP) funding in 2012 from Artist Trust.
This funding allowed me to focus on completing my full length play,
Hidden Potential, or The Straight Gene. (For more: Press Release, Artist Profile)
The really cool people at Sun & Moon Vision Productions are hard at work on
Youth Out Loud II – a documentary addressing LGBT youth issues in our schools.
For more info: www.sunandmoonvision.org
See my photography available at Redbubble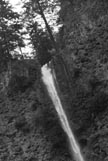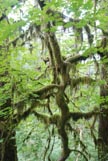 www.redbubble.com/people/dcsinger/portfolio