Happy Pride Month!!!
Coming Very Soon: A few of my poems are going to be in Papeachu Review Issue Two
The release party is Thursday, June 27 from 7-10 pm at
the Belltown Yacht Club, located inside Screwdriver Bar, Seattle, WA.
https://www.facebook.com/events/415438409299739/
Now: My Photo-Poem Pieces "I Am From Then," "Dusk - Dawn,"
and "Incense Out the Window" are in Pride at
MAC – Multnomah Arts Center Portland Parks & Recreation,
Portland, OR, June 7 - July 2, 2019. Show Poster
Now: My photographs "Fern – Olympic Peninsula" and "Quinault Canopy"
are in Summer Art Exhibit, Kent City Hall, Kent, WA, June 5 – August 21, 2019
Now: My photographs "On the Red Couch" and "Symptom Management"
are in The Gresham Art Committee's Here, There, Everywhere at
the City of Gresham Visual Arts Gallery, Public Safety Building,
Gresham, OR, May 14 – August 8, 2019. Show Poster
Very Soon: My poems "I Don't Stop Being Bisexual When ...,"
"To Be Kicked to the Ground and Get Back Up," "And Even This Doesn't Cover It"
in Stonewall's Legacy from Local Gems Poetry Press
Now: My photographs "Whipped Orange" and "Red Build"
were in Art of Possibilities, Courage Kenny Rehabilitation Institute
in Minneapolis, MN. The show's ended, but you can still see the
online art gallery at: www.CourageArt.org
Watch my five-minute play, The Best Thing to Happen to Me Since You, was in
OG Productions' 8th Annual St. James' Valentine's Day Theatre Shorts Festival, Columbus, OH, February 14, 2019.
(Theme: You're the worst thing that ever happened to me. It's easy to find all of the night's plays from the link.)
https://www.youtube.com/watch?v=Hi8DGMX5KoY
Available Now: My poems
"We Were Never People, Only Writers" and "Los Banos, March 1999"
are in Chantwood Magazine, Issue 17, November 2018
Available for Kindle on Amazon.
Available Now: My ten-minute play
"The Morning After the Rage: Bitch and Pussy Through the Trumpocalypse"
is in the anthology Hashtag Queer, Volume 2 from Qommunity.
Here's the Amazon link. Elsewhere soon.
Now: My photograph "Old Point Loma Staircase"
is the cover image for Up the Staircase Quarterly – May 2018.
See it online at www.upthestaircase.org
Watch my five-minute play "Seven Year Email"
in OG Productions' 7th Annual St. James' Valentine's Day Theatre Shorts Festival
Watch it online at https://www.youtube.com/watch?v=2pVr2btItLM
This year's theme was "7 Year Itch." You can see all the plays from the night at:
https://www.youtube.com/channel/UCOxlR8X4g0_q0bpVILH7knA
You can hear my ten-minute play, The TV Thief,
get a cold reading and discussion on Episode 12
of Best of All Possible Podcast from Panglossian Productions.
Free download on itunes:
https://itunes.apple.com/us/podcast/best-of-all-possible-podcast/id1271552828
Out Now: My poems "Grotesque" and "Woman, Fractured"
are on the Dying Dahlia Review website, posted July 11, 2017,
https://dyingdahliareview.com/2017/07/11/2-poems-deborah-chava-singer/
See my photography available at Redbubble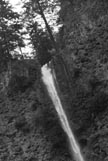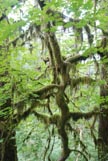 www.redbubble.com/people/dcsinger/portfolio