Now: My photographs "Feather and Wood," "Holding Up and Holding On," "Red Sun in the Smoke" in
Weathering Change, Confluence Gallery, Twisp, WA, January 12 - February 23, 2019
Available Now: My poems
"We Were Never People, Only Writers" and "Los Banos, March 1999"
are in Chantwood Magazine, Issue 17, November 2018
Available for Kindle on Amazon.
Upcoming: My photograph "Sun Goes to Bed" is in This, That and the Other,
The Lakeshore, Seattle, WA, February 16 - June 9, 2019 (Show Flyer)
Upcoming: My five-minute play "The Best Thing to Happen to Me Since You" in
OG Productions' 8th Annual St. James' Valentine' Day Theatre Shorts Festival
at the St. James Tavern in Columbus, OH, February 14, 7 pm.
Upcoming: My ten-minute play "The Purple J and X-Ray Vision" in
NW10 at the Oregon Contemporary Theatre in Eugene, OR, March 1-10, 2019
Available Now: My ten-minute play
"The Morning After the Rage: Bitch and Pussy Through the Trumpocalypse"
is in the anthology Hashtag Queer, Volume 2 from Qommunity.
Here's the Amazon link. Elsewhere soon.
Now: My photograph "Old Point Loma Staircase"
is the cover image for Up the Staircase Quarterly – May 2018.
See it online at www.upthestaircase.org
Watch my five-minute play "Seven Year Email"
in OG Productions' 7th Annual St. James' Valentine's Day Theatre Shorts Festival
Watch it online at https://www.youtube.com/watch?v=2pVr2btItLM
This year's theme was "7 Year Itch." You can see all the plays from the night at:
https://www.youtube.com/channel/UCOxlR8X4g0_q0bpVILH7knA
You can hear my ten-minute play, The TV Thief,
get a cold reading and discussion on Episode 12
of Best of All Possible Podcast from Panglossian Productions.
Free download on itunes:
https://itunes.apple.com/us/podcast/best-of-all-possible-podcast/id1271552828
Out Now: My poems "Grotesque" and "Woman, Fractured"
are on the Dying Dahlia Review website, posted July 11, 2017,
https://dyingdahliareview.com/2017/07/11/2-poems-deborah-chava-singer/
You can read my prose-poem-list/post-election poetry therapy,
"This is the Moment" on Fear and Ruin from Pidgeonholes
online at http://pidgeonholes.com/fear-and-ruin.
New Books: Queer Quickies and Geography of Ghosts
Bitter / Love and The Las Vegas Poems —
Old copies of these two chapbooks I self-published back in 2000 are now available for purchase on Etsy.
The Las Vegas Poems are poems I wrote on a trip to Las Vegas (not necessarily about Las Vegas).
Bitter / Love is a two sided chapbook I put out for Valentine's Day that year.
Find them at at http://www.etsy.com/shop/puffytailcat.
My poem "Park Theatre" is in Heart & Mind Zine Issue #1, Fall 2015.
The poem is my homage to the old single screen Park Theatre that used to be on Park Blvd in Hillcrest in San Diego, CA.
It's where I watched movies like The Incredibly True Adventure of Two Girls in Love, Baraka, and King of the Hill
among other indie and foreign gems. Ahhh, nostalgia!
I am very happy to say that I was one of 62 Washington State artists to receive
Grants for Artist Projects (GAP) funding in 2012 from Artist Trust.
This funding allowed me to focus on completing my full length play,
Hidden Potential, or The Straight Gene. (For more: Press Release, Artist Profile)
See my photography available at Redbubble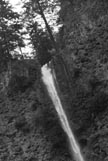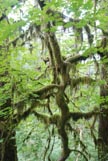 www.redbubble.com/people/dcsinger/portfolio