Coming Soon: My play Spaghetti is going to be in NW10: Into the Cybersphere!.
My play is in "Act I" which streams live on February 11 and 19.
("Act II" streams on February 12 and 18.)
The complete festival will stream on demand February 25–28
with a playwright roundtable discussion on Thursday, February 25 at 6:30pm.
More info from Oregon Contemporary Theatre at www.octheatre.org/nw10
and www.facebook.com/events/207615054407539/.
My play "Love Torments" was in OGP's, 10th Annual
St. James Tavern Valentine's Day Theatre Shorts Festival.
Watch it here www.youtube.com/watch?v=KYzX9KiNFw8.
My photographs "Canopy – Quinault Forest" and "Flowers and Snow in August"
were in the Rotating Art Gallery at Shelton Civic Center in Shelton, WA.
Due to the pandemic the center was closed for much of the exhibit, but you can see them online at
www.facebook.com/cityofsheltonwa/posts/the-civic-center-is-currently-closed-to-the-public-due-to-the-ongoing-covid-19-p/1651160141722753/
Now: My photograph "Danger Blooming"
is in Molecule Magazine, Issue 3, Fall 2020
moleculetinylitmag.art.blog
Now: I did a little stick figure art therapy to work out my feelings
on 2020 check it out at www.instagram.com/p/CFVSZNoJAgC
Now: My play "Terry's Wedding Was the Worst" was in The OGP Social Distancing Festival
which featured 11 plays specifically written to include Covid–19 safety precautions,
including but not limited to: characters remaining 6+ feet apart at all times, characters
wearing masks, characters with barriers between them, etc.
Watch it online now: www.youtube.com/watch?v=3i7qJAvG8LE
Now: My play "Red, White and ... WTF ...!?" was in
The 10th Annual St. James Tavern Shorts Festival: America Eve
from O.G. Productions, on July 3 on their facebook live.
It's their annual pre–4th of July festival set in a bar. Remember bars?
Watch it online now: www.youtube.com/watch?v=tLqslKLnsJc
Now: Art of Possibilities an annual art show featuring artists with disabilities
from Courage Kenny Rehabilitation Institute have archives of past shows online.
My pieces "Sun Goes to Bed" and "What I Hold in My Hands" were in the 2020 show
and "Whipped Orange" and "Red Build," were in 2019. See the art at www.CourageArt.org.
Out Now: Social Distance Stories – Staying at Home Edition 1 "The Plan"
I made a mini zine. You can view it at www.instagram.com/p/B-K6bj0pf_L/
and/or support an artist (me) by buying a print version at puffytailcat.bigcartel.com
It is no longer on my etsy page because drama, oh and and etsy prohibited me from selling it.
So, on one side of it artist–me is like, "WTF?" But on another side artist–me is like, "Really?
I just got in trouble for a zine about anxiety, reading too much online news, hand washing,
procrastination and my cat — does that mean I'm edgy?" So, just saying, I might still be edgy.
Out Now: "Covid–19 Ate My Plans."
I made a little video to go on Instagram with my pandemic–related updates
(and creating things is a coping mechanism).
Watch at www.instagram.com/p/B90NSbZpmxI/
or www.youtube.com/watch?v=tCgqcp4Ejgg
Out Now: My poem "But Please Listen" is in Disabled Voices from Rebel Mountain Press.
Out Now: The video of my play Toledo in the 9th Annual St. James' Valentine's Day Theatre Shorts Festival
from OG Productions is now online at www.youtube.com/watch?v=TaQJIz2i3DM.
This year's theme was: "A love like ours could never die..." and you can see all the plays at
www.youtube.com/channel/UCOxlR8X4g0_q0bpVILH7knA. I will warn you
they aren't the best quality recordings, but the plays are all really great and worth watching.
If you have trouble hearing some of the words in mine, the script of Toledo is here.
Out Now: My poems "I Don't Stop Being Bisexual When ...,"
"To Be Kicked to the Ground and Get Back Up," "And Even This Doesn't Cover It"
in Stonewal's Legacy from Local Gems Poetry Press
Watch my five-minute play, The Best Thing to Happen to Me Since You, was in
OG Productions' 8th Annual St. James' Valentine's Day Theatre Shorts Festival, Columbus, OH, February 14, 2019.
(Theme: You're the worst thing that ever happened to me. It's easy to find all of the night's plays from the link.)
https://www.youtube.com/watch?v=Hi8DGMX5KoY
Available Now: My poems
"We Were Never People, Only Writers" and "Los Banos, March 1999"
are in Chantwood Magazine, Issue 17, November 2018
Available for Kindle on Amazon.
Available Now: My ten-minute play
"The Morning After the Rage: Bitch and Pussy Through the Trumpocalypse"
is in the anthology Hashtag Queer, Volume 2 from Qommunity.
Here's the Amazon link. Elsewhere soon.
Now: My photograph "Old Point Loma Staircase"
is the cover image for Up the Staircase Quarterly – May 2018.
See it online at www.upthestaircase.org
Watch my five-minute play "Seven Year Email"
in OG Productions' 7th Annual St. James' Valentine's Day Theatre Shorts Festival
Watch it online at https://www.youtube.com/watch?v=2pVr2btItLM
This year's theme was "7 Year Itch." You can see all the plays from the night at:
https://www.youtube.com/channel/UCOxlR8X4g0_q0bpVILH7knA
You can hear my ten-minute play, The TV Thief,
get a cold reading and discussion on Episode 12
of Best of All Possible Podcast from Panglossian Productions.
Free download on itunes:
https://itunes.apple.com/us/podcast/best-of-all-possible-podcast/id1271552828
Out Now: My poems "Grotesque" and "Woman, Fractured"
are on the Dying Dahlia Review website, posted July 11, 2017,
https://dyingdahliareview.com/2017/07/11/2-poems-deborah-chava-singer/
See my photography available at Redbubble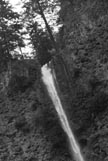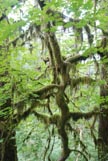 www.redbubble.com/people/dcsinger/portfolio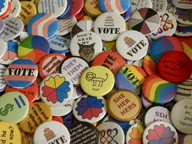 contact(at)latenightawake.com