Now: My photograph "Road to Mount Hood" is in
Mount Hood Perspectives: Group Art Show
at Pittock Mansion, Portland, OR, until July 5, 2020.
Covid–19 Update: The show is online at pittockmansion.org/mthoodperspectives.
Now: My art pieces "Sun Goes to Bed" and "What I Hold in My Hands"
are in Art of Possibilities from Courage Kenny Rehabilitation Institute,
in Minneapolis, MN, April 24 – May 21, 2020.
Due to Covid–19, the show is now online only at www.CourageArt.org.
You can check out last year's show, including my photographs
"Whipped Orange" and "Red Build," at the same website.
Out Now: Social Distance Stories – Staying at Home Edition 1 "The Plan"
I made a mini zine. You can view it at www.instagram.com/p/B-K6bj0pf_L/
and/or support an artist (me) by buying a print version at puffytailcat.bigcartel.com
It is no longer on my etsy page because drama, oh and and etsy prohibited me from selling it.
So, on one side of it artist–me is like, "WTF?" But on another side artist–me is like, "Really?
I just got in trouble for a zine about anxiety, reading too much online news, hand washing,
procrastination and my cat — does that mean I'm edgy?" So, just saying, I might still be edgy.
Out Now: "Covid–19 Ate My Plans."
I made a little video to go on Instagram with my pandemic–related updates
(and creating things is a coping mechanism).
Watch at www.instagram.com/p/B90NSbZpmxI/
or www.youtube.com/watch?v=tCgqcp4Ejgg
Out Now: My poem "But Please Listen" is in Disabled Voices from Rebel Mountain Press.
Update: My ten-minute play Chicken Burger with a Side of Awkward was going to be in
NW10 at Oregon Contemporary Theatre in Eugene, OR, March 20-29, 2020.
Obviously, circumstances being what they are with Covid–19, that's changed.
Last I heard from the organizers they are still hoping to hold the event at a later date.
So, hopefully that will work out, either way, I will post another update when I know more.
Out Now: The video of my play Toledo in the 9th Annual St. James' Valentine's Day Theatre Shorts Festival
from OG Productions is now online at www.youtube.com/watch?v=TaQJIz2i3DM.
This year's theme was: "A love like ours could never die..." and you can see all the plays at
www.youtube.com/channel/UCOxlR8X4g0_q0bpVILH7knA. I will warn you
they aren't the best quality recordings, but the plays are all really great and worth watching.
If you have trouble hearing some of the words in mine, the script of Toledo is here.
Out Now: My poems "I Don't Stop Being Bisexual When ...,"
"To Be Kicked to the Ground and Get Back Up," "And Even This Doesn't Cover It"
in Stonewal's Legacy from Local Gems Poetry Press
Watch my five-minute play, The Best Thing to Happen to Me Since You, was in
OG Productions' 8th Annual St. James' Valentine's Day Theatre Shorts Festival, Columbus, OH, February 14, 2019.
(Theme: You're the worst thing that ever happened to me. It's easy to find all of the night's plays from the link.)
https://www.youtube.com/watch?v=Hi8DGMX5KoY
Available Now: My poems
"We Were Never People, Only Writers" and "Los Banos, March 1999"
are in Chantwood Magazine, Issue 17, November 2018
Available for Kindle on Amazon.
Available Now: My ten-minute play
"The Morning After the Rage: Bitch and Pussy Through the Trumpocalypse"
is in the anthology Hashtag Queer, Volume 2 from Qommunity.
Here's the Amazon link. Elsewhere soon.
Now: My photograph "Old Point Loma Staircase"
is the cover image for Up the Staircase Quarterly – May 2018.
See it online at www.upthestaircase.org
Watch my five-minute play "Seven Year Email"
in OG Productions' 7th Annual St. James' Valentine's Day Theatre Shorts Festival
Watch it online at https://www.youtube.com/watch?v=2pVr2btItLM
This year's theme was "7 Year Itch." You can see all the plays from the night at:
https://www.youtube.com/channel/UCOxlR8X4g0_q0bpVILH7knA
You can hear my ten-minute play, The TV Thief,
get a cold reading and discussion on Episode 12
of Best of All Possible Podcast from Panglossian Productions.
Free download on itunes:
https://itunes.apple.com/us/podcast/best-of-all-possible-podcast/id1271552828
Out Now: My poems "Grotesque" and "Woman, Fractured"
are on the Dying Dahlia Review website, posted July 11, 2017,
https://dyingdahliareview.com/2017/07/11/2-poems-deborah-chava-singer/
See my photography available at Redbubble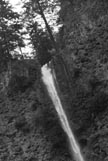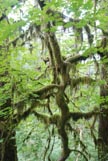 www.redbubble.com/people/dcsinger/portfolio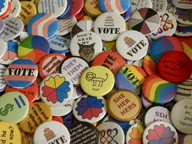 contact(at)latenightawake.com